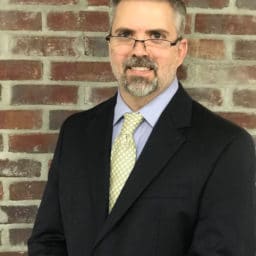 Dr. Matt Taylor is a board certified ENT specialist who joined Midwest Ear, Nose and Throat of Owensboro in the fall of 2004.
Dr. Taylor graduated from Washington University at St. Louis and the University of Missouri, Columbia School of Medicine. He completed his residency training in otorhinolaryngology-head and neck surgery at the Mayo Clinic in Rochester, MN in 2002. He is board certified by the American Board of Otolaryngology-Head and Neck Surgery and is a member of the American Academy of Otolaryngology.
Dr. Taylor's practice includes all facets of the medical and surgical management of both pediatric and adult otolaryngology disorders.
He considers it a joy and privilege to have the opportunity to serve the Owensboro community for the past 15 years. As a husband and father of four, he knows the importance of family and considers his community an extension of that family. He strives to incorporate these values in his care for his patients.
In his free time, Dr. Taylor enjoys cycling, motor sports and playing blues guitar with his son.