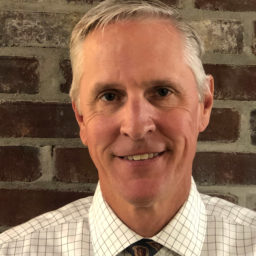 Dr. Thomas Logan is a board certified otolaryngologist specializing in the medical and surgical treatment of pediatric and adult ear, nose and throat problems. He is a native of Western Kentucky and has been a resident of Owensboro for more than 20 years. Dr. Logan grew up in Henderson, Kentucky and attended Henderson County High School. After graduating from Transylvania University, Dr. Logan attended the University of North Carolina School of Medicine where he received his medical degree. He remained in Chapel Hill, North Carolina for his otolaryngology/head & neck surgery residency.
Following his ENT residency, Dr. Logan returned to western Kentucky and founded Midwest Ear, Nose, & Throat of Owensboro; he has been the managing partner since the practice's inception. Dr. Logan is proud of the depth and breadth of services offered by Midwest including the treatment of allergic rhinitis and hearing and balance disorders as well as the surgical and non-surgical treatments for nasal and sinus problems.
Dr. Logan is a sports enthusiast and loves participating in games and visiting sporting events. When not working, he can often be found on the golf course. He also has a passion for travel. Dr. Logan has a beautiful wife and four children, whom he loves spending time with.